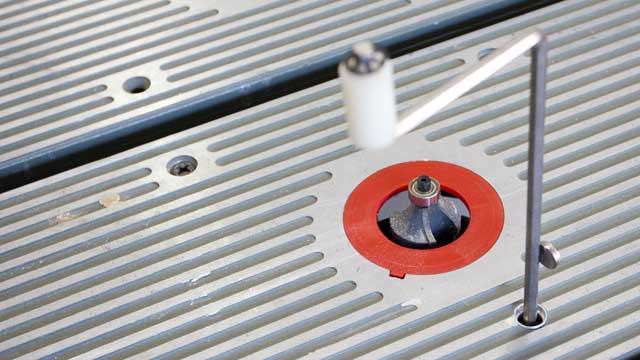 Ryobi BT3000 Modified for Router Raizer
I modified the stock router table insert on one of my Ryobi BT3000 tablesaws to accept a Router Raizer RZ100 (Amazon link) which uses the plunge base from my Hitachi KM12VC.
Once installed, you remove the magnetic dustplug port cover in the top of the table.
Then using the same tool, you can easily raise and lower the router from above the table. These changes are extremely precise and repeatable.